Located in Benbrook, adjacent to southwest Ft. Worth, Team Ranch is one of the premier master planned communities in Texas featuring residential and commercial development.

Team Ranch is located in Southwest Ft.Worth, easily accessible from the Dallas/Ft. Worth Metropolitan area. From West Loop 820 take the Team Ranch Road exit, just north of Interstate 20.
Click here for a map of the area & area attractions



460 acres



March 1, 2000





10 years, through 2010





Retail/Commercial: 53 Acres
Multi-Family: 39 Acres
Residential: 279 Acres
Green Space: 88 Acres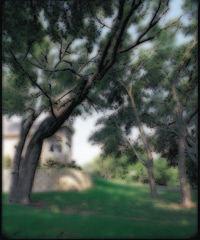 Some of the finest builders in Texas are selling homes in Team Ranch neighborhoods. Currently, opportunities are available from upper end starter homes to large wooded estate lots. Upon completion, more than 600 homes will be developed in Team Ranch. Please visit the Community Plan to view information on individual neighborhoods.

Steve Clark
Clark Investment Group
www.clarkinvestment.com

William Farha
William Farha & Son Enterprises

Johnny Stevens
March Oil Company



Graham Associates, Inc.
Consulting Engineers & Planners
616 Six Flags Drive, Suite 400
Arlington, Texas 76011



Residential:
Please visit Team Ranch to obtain specific information and tour the model homes.

For Lot Sales:
John Zimmerman
817-247-6464
JZimmerman@briggsfreeman.com