Team Ranch benefits greatly from its close proximity to the city of Benbrook, a medium sized city of controlled growth. Benbrook boasts an aggressive Chamber of Commerce, a progressive business community, and the best that Texas has to offer in terms of location, opportunity, and people.
The public schools serving Team Ranch include Waverly Park Elementary, Leonard Middle School, and Western Hills High School, all of which are located within three miles.
Fort Worth Independent School District: www.fortworthisd.org

Texas Education Agency: http://penick.tea.state.tx.us/SchoolDistrictLocator/
ISD/fortworth.asp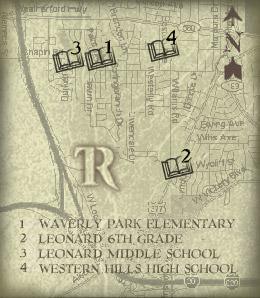 Police & Fire Protection:
Team Ranch is located within two miles of the Benbrook Police and Fire Departments.
Police: www.benbrookpd.com
Fire: www.ci.benbrook.tx.us

Lake Benbrook:
Located approximately five miles south of Team Ranch, Lake Benbrook is a 3,770 acre recreational lake with accompanying campgrounds and trail system that draws well over a half million visitors each year. Lake Benbrook offers four specially designed recreation and camping areas, including utilities and showers, camping sites, and trails for hiking, biking, and horseback riding.
For more information, please visit www.tpwd.state.tx.us
Please visit the Locate Us map to find out more about the location of services, activities, and amenities serving Team Ranch.

John Zimmerman
817-247-6464
JZimmerman@briggsfreeman.com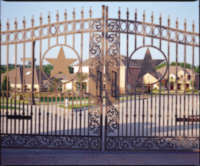 Team Ranch… The name conjures up a rich Texas history of an area that once covered 14,000 acres, established by C.B. Team, who came to prominence as a mule rancher. This beautiful countryside is thick with oak trees and natural wildflowers. Covering a rolling terrain, famous for its view, Team Ranch sits atop one of the highest points in Tarrant County. Team Ranch Partnership purchased Team Ranch in 1997 with the objective of developing the premier master-planned community in northeast Texas. This vision is being realized today, as more and more families begin to call Team Ranch home.

The developers have drawn from the most successful, tested concepts of today's master planned communities paying exceptional attention to maintain the ambiance of the land. This attention to detail during the planning phases makes Team Ranch one of the premier master planned communities in Northeast Texas.
Please visit the Community Plan.

Reata Place: An upscale gated community featuring 62 homesites starting in the low to mid $200,000s.

Reata West: The success of Reata Place set the stage for Reata West, a 45-lot patio home neighborhood which opened in the summer of 2002.

La Cantera: Featuring 95 wooded estate lots for custom homes available in 2004, La Cantera is poised to be the premier neighborhood in Ft. Worth.
La Vista: Situated on one of the highest points in Tarant County, La Vista will feature 118 lots with unparalleled views of the surrounding area.
La Bandera: This neighborhood includes 360 lots for upper end starter homes.
Please visit the Community Plan to get more information on all the neighborhoods of Team Ranch.

As enjoyable as Team Ranch is today, it will please you to know that the community will continue to grow. The same standards of quality and attention to detail will provide the foundation for all future residential and commercial development.